Welcome to the Merrickville Legion Website

The Legion is a non profit organization whose primary mission is to provide support and assistance to Veterans and their families as well as serving or former serving members of the military, all members of the police services and the community. Founded in 1925, the Legion is Canada's largest veteran support and community service organization. The organization reaches across Canada as well as branches in the U.S., and Europe. With close to 250,000 members, many of whom volunteer an extraordinary amount of time to their branches, our strength is in our numbers.<More Info>
QUICK BRANCH UPDATE NOTICE: (As of September 2023)
Check out the upcoming events for 2023.
For reservations or hall rentals please contact Mary Horning (Bookings Chair) 613 269 3234 or via merrickvilleontariolegion245@gmail.com
PHOTO GALLERY (Still undergoing some repairs)
NEWS/EVENTS (Updated as of September 2023)
Check out the following web address for Community News
(https://merrickvillechamber.ca/around-the-town-of-merrickville/)
Announcements & News
Remembrance Day is fast approaching, and the 2023 Legion Poppy Campaign starts Friday October 27 th
until Sat November 11 th . Poppies will be available throughout Merrickville-Wolford at local businesses.
Poppies are free but you can donate into a Poppy box. Should you like to purchase a Wreath to be laid at
the Cenotaph please contact the Poppy Chair Rose Lamingman by email at rlamingman@hotmail.com.
We will have more details regarding Remembrance Day ceremonies in the next issue of the Phoenix.
Legion membership renewal is upon us. As customary, the "Early Bird" period for renewal will be from
September 1 st to November 30 th . During this period, members can renew and get a discount of $5.00
form the usual fee of $45.00. Members can pay cash. Cheque, or Electronic Fund Transfer
(merrickvilleontariolegion245@gmail.com) and identify that the transfer is for membership renewal; as
well, the discount will be available this year for those who prefer to pay directly via www.Legion.ca.
Members will be able to pay and get their renewal stickers from 4:00pm to 6:00pm at the Branch before
the start of our dinner and dance event, every two weeks, starting September 1 st . As well, payment can
be made before/after our monthly meetings, while members who pay by EFT will receive their renewal
stickers by mail. Every member makes a difference. We encourage you to join the Legion. Being a Legion
member is a great way to honour Canada's Veterans and support the Legion's work to improve the lives
of those who served. Remember the Fallen and help our communities.
Every year Branch 245 provides 3 Bursaries to students continuing their Post- secondary Education
from the Poppy Funds. Eligibility is determined by the following :1. Canadian and Commonwealth War
Veterans and their children, grandchildren and step grandchildren or 2. Ordinary and Life members of
the Royal Canadian Legion and their children and grandchildren and; step children and step
grandchildren or 3. Associate members of the Royal Canadian Legion and their children. Students must
be entering or continuing their post-secondary education which includes courses and programs of a
technical and vocational nature. Students that interested in applying and qualify can either pick-up a
form from the Branch or request an electronic copy at the following email address
merrickvilleontariolegion245@gmail.com. The deadline to submit the application is October 31,2023.
Approved bursaries are based on the successful admission status to a post secondary institution.
Please don't FORGET Legion Poppy campaign starts Friday October 27 th until November 11 th .
Our TGIF supper and dances are every other Friday night. Supper is served at 6pm and the Dance starts
at 7pm with a live band. You are welcome to come to both or just supper or just the dance but please
contact Mary Horning at 613-269-3234 if coming for the supper.
Veteran's House in Ottawa houses 40 homeless veterans helping them build a better future by providing
permanent, affordable, and supportive housing.
The Country Music Jamboree Fundraiser was held on July 16 in support of Veterans House was a huge success.
We would like to thank everyone for their support of this event in which we were able to raise over
$5000.00. It was a very hot humid day, but everyone seemed to enjoy the music. Thank-you to all the
Volunteers that made this happen. Thank-you to everyone that came out to support this very worthy
cause.
A huge thank-you to musicians The Continentals, Jamie Forsyth and Doug Preece, Doug & Pam
Champagne, and Marc Senecal, Gord Barnes and Rick King for performing such great music and
volunteering their time to play. These musicians also play at our TGIF Dances.
We would also like to thank the following businesses and individuals that helped to sponsor this event.
Chaiya Décor, Mainstreet Restaurant, Independent Grocer Smiths Falls, Giant Tiger Smiths Falls,
Yellow Canoe, Justin Rice Insurance, Wired and Unwired, Mrs. McGarrigle's, Goose and Gridiron
Rowland Leather, Kate's Treats and Treasures, LaVerne's Fantastic Finds, Silly Goats, Baldachin,
Home Hardware Smiths Falls, Garden Market Smiths Falls, Canadian Tire Smiths Falls,
Valerie Morris, Lee and Mary Horning, Pat Young, Joyce Taylor, Linda Saunders
 Starts at 7:00pm in the backyard
Upcoming Events
SEPTEMBER 2023 EVENTS
September 29 Legion Dinner & Dance @ 6:00pm. Chicken Breasts/Legs, Potatoes, Veggies , dessert, tea/coffee. Music by "Doug and Pam" 7pm to 10pm
OCTOBER 2023 EVENTS
October 13 Legion Dinner and Dance @6pm Turkey and all the fixings, dessert, tea/coffee. Music by
"The Continentals" 7:00 – 10:00pm (Contact Mary Horning to reserve 613-269-3234)
October 19 Seniors Lunch 11 -1pm Lunch served @noon.
October 27 Legion Dinner& Dance @ 6:00pm. Meatloaf, mashed potatoes, veggies, dessert,
tea/coffee. Music by "Neil Carter" 7pm to 10pm (Contact Mary Horning to reserve 613-269-3234)
October 27 Poppy Campaign starts . Please wear your Poppy and support our Veterans.
Weekly Events
Monday's – Euchre  – 7:00pm.  
Tuesday's – Mixed Darts – 7:00pm. 
Wednesday's – Yoga – 8:30am. Men's Darts – 7:00 pm.
Recent Event Photos
 Men's Merrickville Dart League Award Banquet May 3rd 2023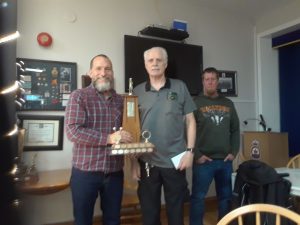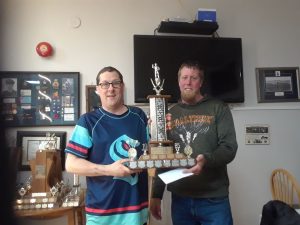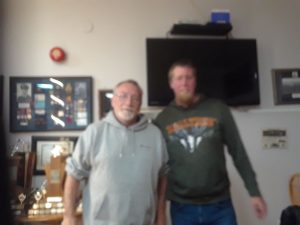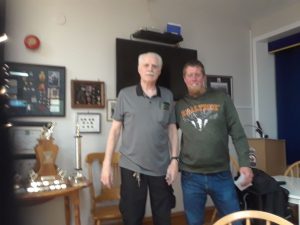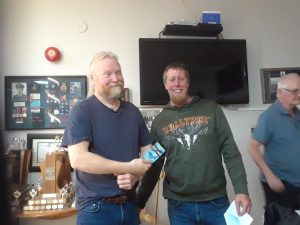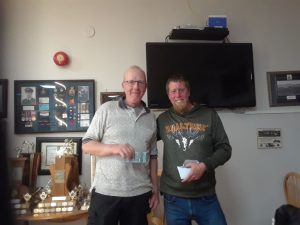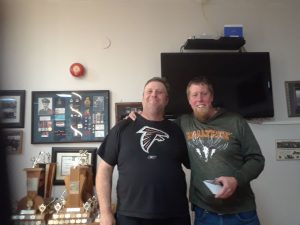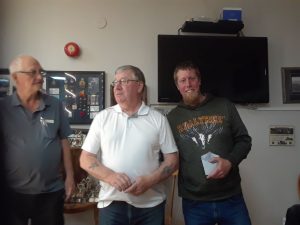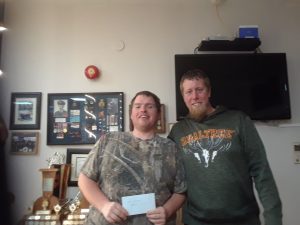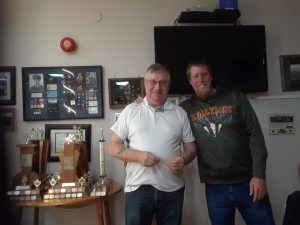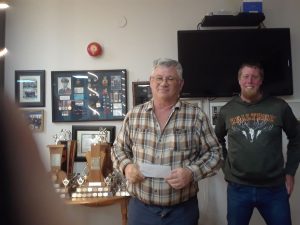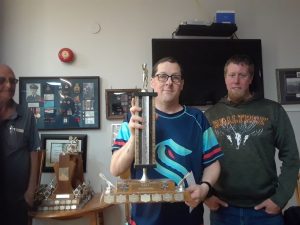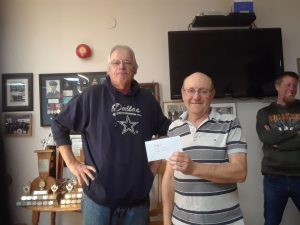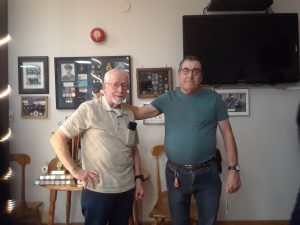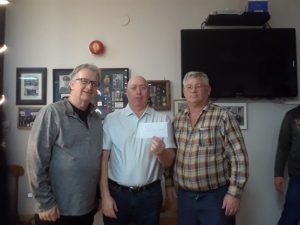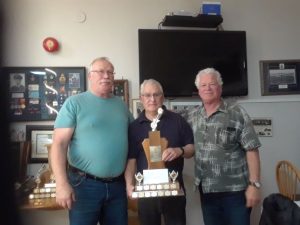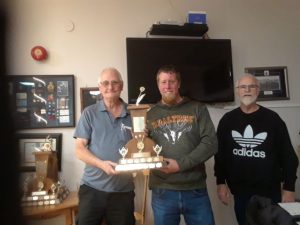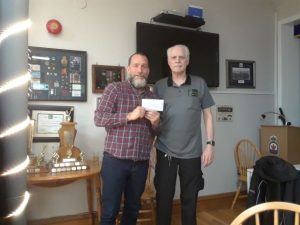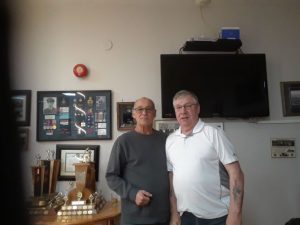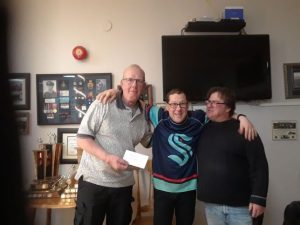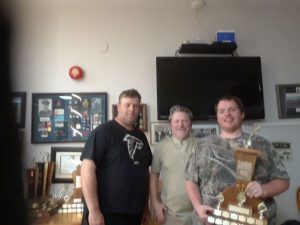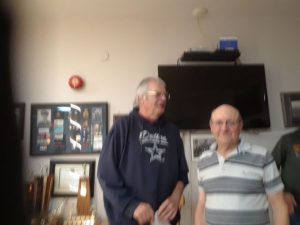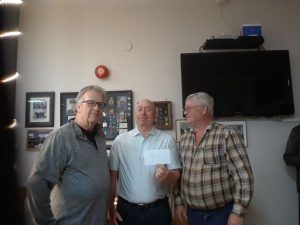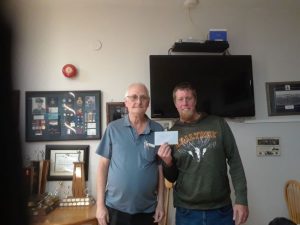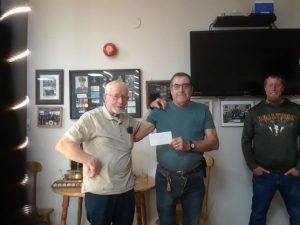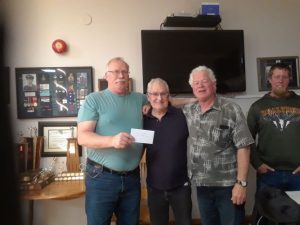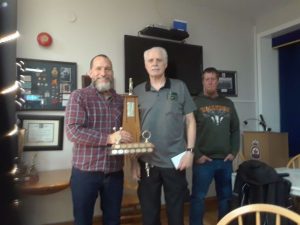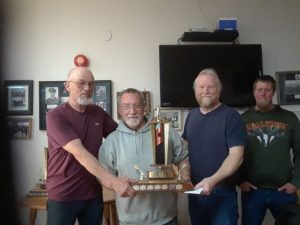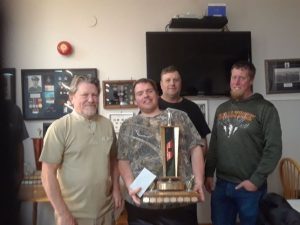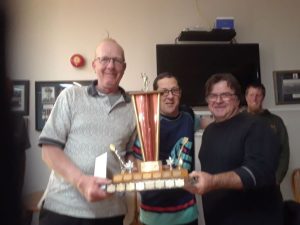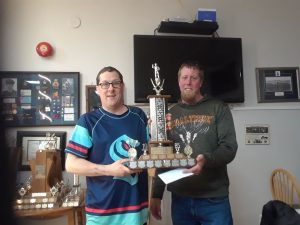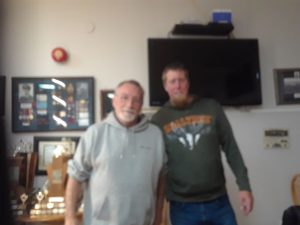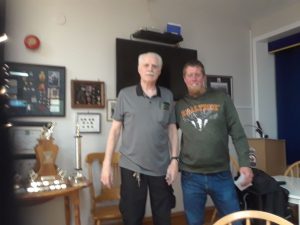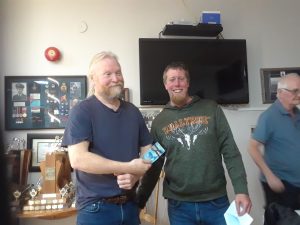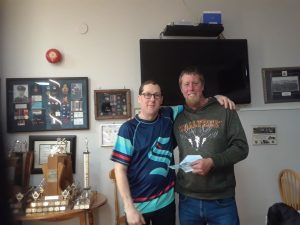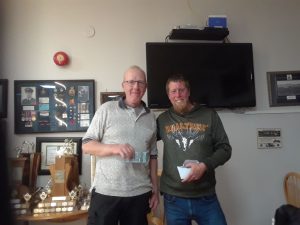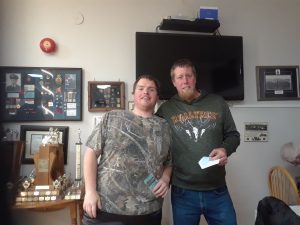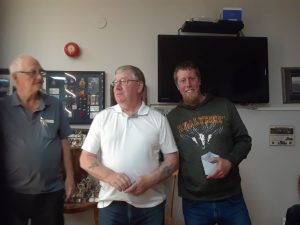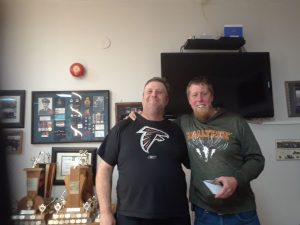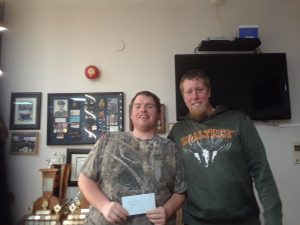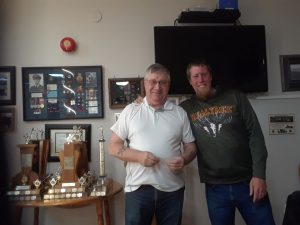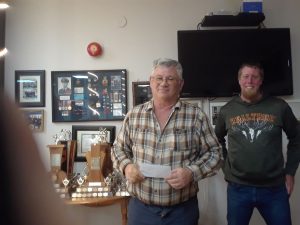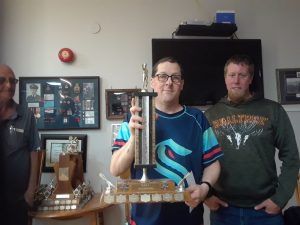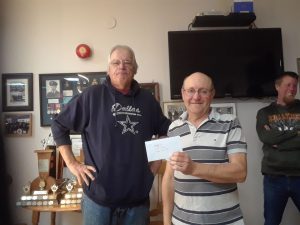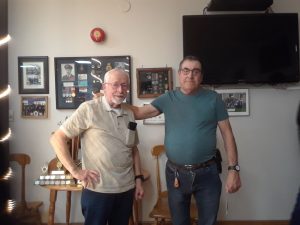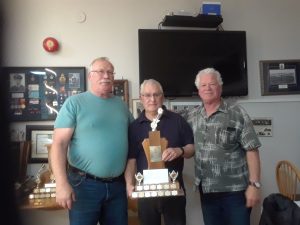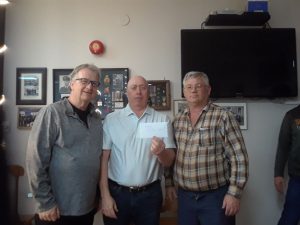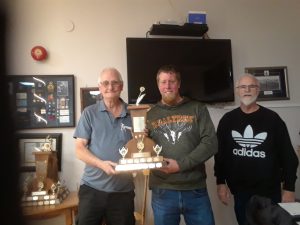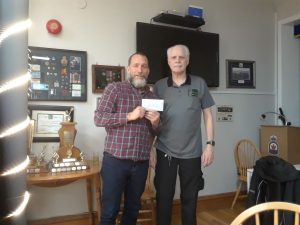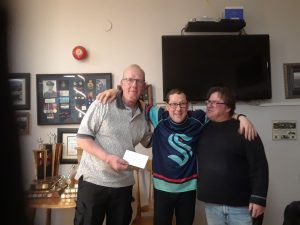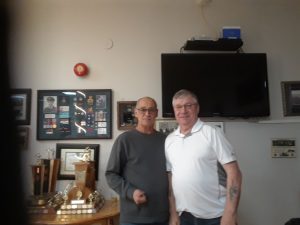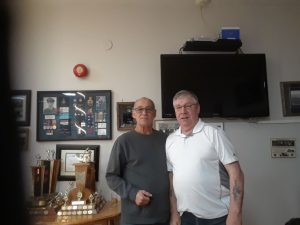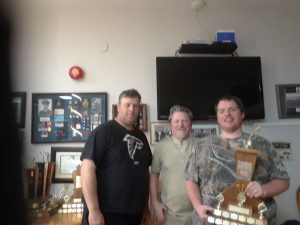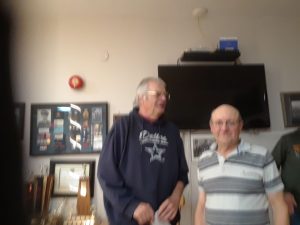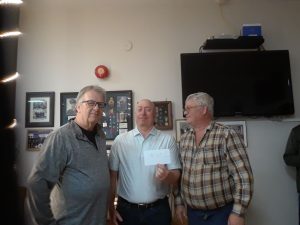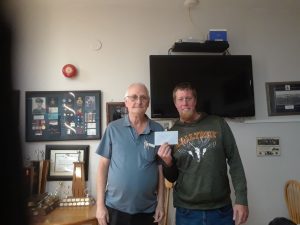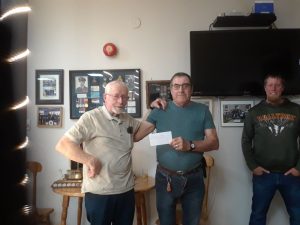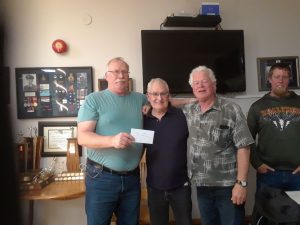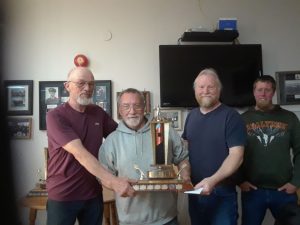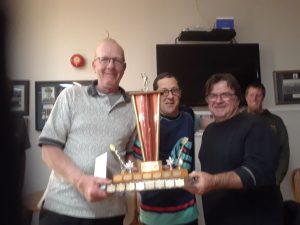 Did You Know That?
October
1 Legion Early Bird campaign/ Renewals continues
1-7 National Family Week
1-7 Mental Illness Awareness Week
9 Thanksgiving
10 World Mental Health Day
14 Van Doos Anniversary (1914)
17 International Day for the Eradication of Poverty
24 Anniversary of United Nations (1946)
27 Poppy Campaign starts